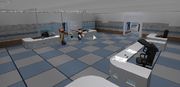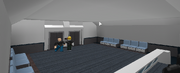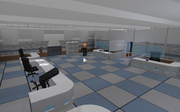 Office 2 is one of the maps in Murder Mystery 2.
It consists of two large rooms, restrooms, hallways and a meeting room. It is a small map, with almost no hiding spots, making it really hard for innocents, but easy for the murderer.
Hiding Spots
In the restrooms.
In the large room with the elevators.
In the meeting room.