Factory is one of the maps in Murder Mystery 2.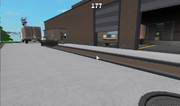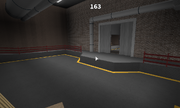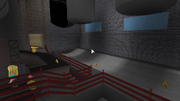 There are many hiding places in the map, like on top and inside of the two trucks. But these spots could be easily accessed by the murderer, so be careful and watch out.
Hiding Spots
Inside the trucks.
In the room down in the sewer.
On top of the truck outside.
On top of the roof next to the truck.
In the room over the office/computer room.
On the pipes
Under the truck outside
In the fire
In part of the conveyor belt
On the racks in the large room in the middle of the map
In the room in the walls of the sewer.